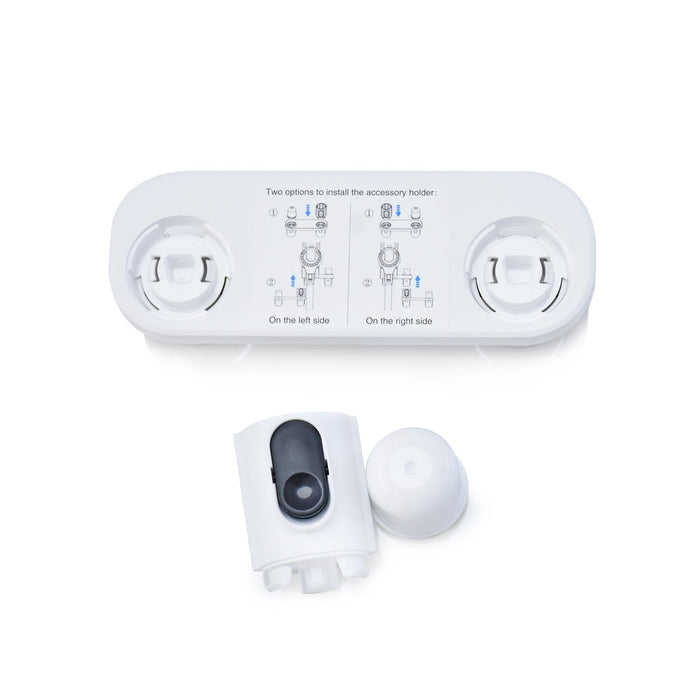 Tineco PURE ONE S12/S11/X/A11/A10 Series Wall Mount Accessory Holder
Tineco Wall Mount Accessory Holder for PURE ONE S12, S11, X Series Smart Cordless Vacuum Cleaner and A11/A10 Series Cordless Vacuum Cleaner.
Easy storage of all cleaning attachments: Each Tineco accessory holder comes with TWO adapters for your docking station, both left and right. You can easily attach attachments to save space and keep your attachments safe and in one place
Great for organizing attachments: No more wasting time looking for every lost attachment, with the attachment organizer they are all in one place and in order.
Wide compatibility: The Tineco accessory holder is fully compatible with the A10, A11, PURE ONE S12 series cordless vacuum cleaners.
High quality design: Made of durable and high quality materials, it is easy to install without drilling holes in the wall. Perfect for storing and organizing your vacuum cleaner and its accessories.
Firm and Secure: The Tineco accessory holder is designed to stick firmly to the wall mount. You have 2 ways to install the wall mount accessory holder; either on the left or on the right depending on your usable space. Once the adapter is installed, we recommend not to swap the two adapters.